PURPLE PUNCH 95% HHC DISPOSABLE VAPE - GOLDEN BUDS

-

GOLDEN BUDS

-

PURPLE PUNCH 95% HHC DISPOSABLE VAPE  600 PUFFS If you...

- Kategorie :

GOLDEN BUDS

- Price :

39.96

€ - Stock : In Stock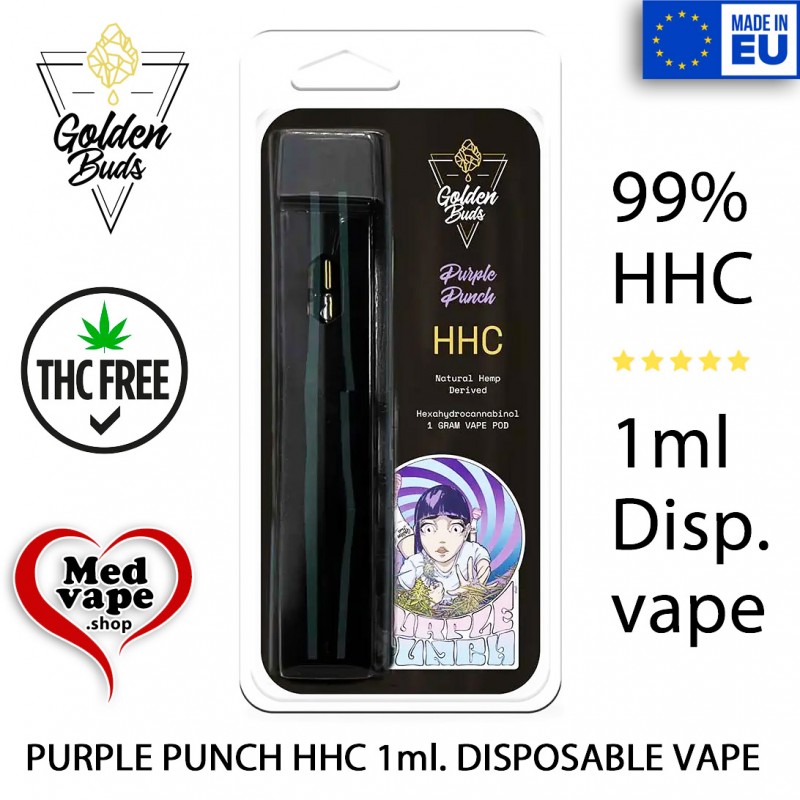  
PURPLE PUNCH 95% HHC DISPOSABLE VAPE - GOLDEN BUDS
PURPLE PUNCH 95% HHC DISPOSABLE VAPE  600 PUFFS
If you want to quit smoking cannabis and switch to vaping.
This Purple Punch HHC Pod with good terpenes, is for you!
Cartridge 1ml 95% HHC
Dimensions: 109mm/25mm/7mm
Dimensions box: 126mm/60mm
Battery capacity: 400mAh
Weight: 0.05 Kg
NO THC
PURPLE PUNCH 95% HHC DISPOSABLE VAPE  600 PUFFS
400mAh battery Pod delivers up to 600 puffs of Purple Punch.
HHC 1ml ready-to-use, fits in the pocket.
Terpenes with tangy red fruit, made for the lovers of the Purple Punch strain.
Notice:
Not intended for direct consumption or smoking.
Keep out of reach of children.
For sale only to persons 18 years or older.
We recommend that you use this product with caution and do not consume it in large doses.
This product is not recommended for pregnant women.
Kunden, die diesen Artikel gekauft haben, kauften auch ...